By Author
Green Pasture Products
Minute Earth
Maria Atwood, CNHP
Dan Lamothe - The Washington Post
Dr. Danenberg
Metro Manila, Philippines
Nourishing Our Children/WAPF
Article #1 Tom Boggioni and Article #2 Mark Hefflinger
Patrick Mustain
Eustace Mullins
Money Map Press
Norfolk Daily News/DARIN EPPERLY
Dr. Jerome J. King, Dr. Randolph M. Howes, and Dr. Jie Zhang
Well Being Journal Vol. 24, No, 2- Alvin Danenberg, D.D.S
Dr. Jack Wolfson
Suzanne Humphries, MD
Minq.com
Green Pasture
YouTube (the paulonaise)
The Confident, Capable Kids Summit
Dan Grubbs, Editor - Stewardculture Magazine
Alvin H. Danenberg, DDS
Green Pasture & Farm To Consumer Legal Defense Fund
Historic Trivia
VI Perez
The Daily Caller
Ethan J. Anderson and David A. Taylor
Green Pasture - Jie
Bruce Fife N.D.
David Wetzel
Before Its News
Sandrine Love and Mohmmad Naser
Dr. Donald K. Weber, Chiropractor, Saint Paul, MN 2007
Interview with Marion Knox Elana Freeland
Dr. David Levi, ND
Anwe Milad - YouTube
Nick Meyer
Chris Kresser
Michael F Holick
Eric Stacey & PressTV documentaries
Foster Clug
Yahoo News - Foster Klug
Before Its News - Investmentwatch
The Daily Sheeple, Ethan Huff
Jim Stone
Alvin H. Danenberg, DDS Practice Limited to Periodontics
dave
Michelle - Spirit State Chief Blogger and Editor
Conan Milner, Epoch Times | December 20, 2013
Christian Gomez
Kindell Covey
(Before It's News)
Sir Albert Howard, CLE
Dr. Wendy Myer
Author Alexander Schauss... provided through GPP Blog Discussion
Dr. Bruce West
You Tube - Best of Just for Laughs, Gags
FDA
Devin Dwyer, Richard Coolidge, and Jordyn Phelps
Alison Birks, MS AHG, CNS
wikipedia
global news wire
The Decision Is Yours
Red Ice Radio
ThriveMovement
Robert Disney
Edurne Ubani
L.J. DE Jongh MD
Dr Wendy Meyer
GOSIA WOZNIACKA
Dianne Jacobs Thompson Extracted from Nexus Magazine, Volume 13, Number 6
Louis Williams
Adam Cloe Livestrong.com
Conspiracy, Disease and Toxins, Health and Nutrition
Kim Green
Canada Free Press, Robert Rohlfing
Dr Don M Huber
Pastor Roger Anghis
Dave Wetzel
Dr. Don Huber
polywatcher
chipfreeschools.com
University of Copenhagen
rt.com
Raine Saunders
Dr. Donald Weber
Health Impact News daily
Julie Genser
Raine Saunders (Blog; Agricultural Society)
Jonathan Benson, staff writer Natural news
unknown
Published on May 2, 2011 Emily Deans, M.D. in Evolutionary Psychiatry
fishscam
fish scam
Dr. Michael Jhung
Waleed M. Abuzeid; Nadeem A. Akbar; Mark A. Zacharek Department of Otolaryngology/Head and Neck Surgery, University of Michigan, Ann Arbor, Michigan, USA
Nile Bowie
The Tenth Amendment Center
Andre Evans
Dr Eva Sirinathsinghji
Larry Pratt
Gary North
The Economic Collapse Blog
Weston Price Foundation
MsPseudolus
riday, November 11, 2011 by: Ethan A. Huff, staff writer naturalnews.com
Hank Mills
Martin A. Armstrong
BARRACUDA
blog
Posted on Farming and Agriculture Web Site
Bruce A. Babcock
aajonus vonderplanitz, phd, scientific nutritionist
Dr. Orly Taitz. Esq.
fishscam,com
FishScam.com
David Wetzel
Mark Crislip under General,Herbs and Supplements
Dr. Sircus
Dr. David G. Williams
Catherine O'Driscoll on April 26, 2011
Eric Odom ~ Planes, Trains, and Politics
Dr. Rosann Volmert DO
Gary Friedman
Alton Parrish
takver
Hwaa Irfan
Quoting from SafeLawns.Blog posted Wednesday, February 16, 2011 Paul Tukey
Dr.Huber's Letter To the USDA
Written Heda Belle Decrito, R.N
Kimberly Hartke | Published: July 27, 2010
<< back
Archive for 'Sale/Promotion'
Books Are Gone - "Alzheimer's Disease: Forget Antioxidants & Supplements," by Prof Randolph M. Howes MD, PhD
Alzheimer's Disease: Forget Antioxidants & Supplements
Alzheimer's Disease: Forget Antioxidants & Supplements is a book presenting the scientific facts regarding the failure of these agents to prevent or reverse this disease. As our life spans increase, Alzheimer's disease (AD) is fast becoming a terrifying scourge for mankind, as it robs its victims of their memories and families of their finances. There are about 28 drugs in development for treating Alzheimer's but there are no promises of a pending success at hand. Painfully, I watched my dear mother succumb to this dreaded disease and hope that my in depth research into oxygen metabolism will offer opportunity for future research breakthroughs. Supplement manufacturers frequently mislead consumers with high-pressure advertisements, designed to create a feeling of guilt when family members do not resort to the use of one of their so called "memory miracle" pills. Overall, antioxidants and supplements have been disappointments and failures. Even though none of the current AD drugs have proved effective over the long haul, they are prescribed to 25% of those diagnosed with AD. The cost of care for AD patients is predicted to "break the Medicare bank." Vaccines have also been failures. To be perfectly candid, we do know what causes AD and do not know how to prevent or treat it. That is the truth but research still offers hope. We must fight to have increased funding for Alzheimer's research. In the interim, we must require and demand respectful and qualified care for all Alzheimer's patients. About 5.3 million (figures vary) Americans currently have AD and a new case is diagnosed every 70 seconds. The word "victim" seems overused in today's media but it is truly appropriate for those suffering from the tragedy called Alzheimer's disease (AD). We can and we must do better. Read my book for clues to the future of AD.
We are sponsors of Nourishing Our Children, a project of the Weston A. Price Foundation. In collaboration with the Foundation, they've created educational materials designed for one's own self education and/or to teach to an audience. They've just launched a tax day promotion that will run through April 17, 2015! They are offering 80% off of their usual donation request! This significant reduction in their usual donation request will not be offered again this year.

They are also offering 2 bundles, valued at $140.00, for free as a giveaway on April 15, 2015!

Take a look: http://bit.ly/taxdaypromotion
GREEN PASTURE PRODUCTS
2014 Christmas Carols
Have a Merry Christmas and a Happy New Year from all of us at Green Pasture Products!
Book Give Away - "Outsmarting Autism - The Ultimate Guide to Maganement, Healing, and Prevention," by Patricia S. Lemer
BOOK GIVE AWAY 5 AVAILABLE
"Outsmarting Autism - The Ultimate Guide to Management, Healing, and Prevention," by Patricia S. Lemer.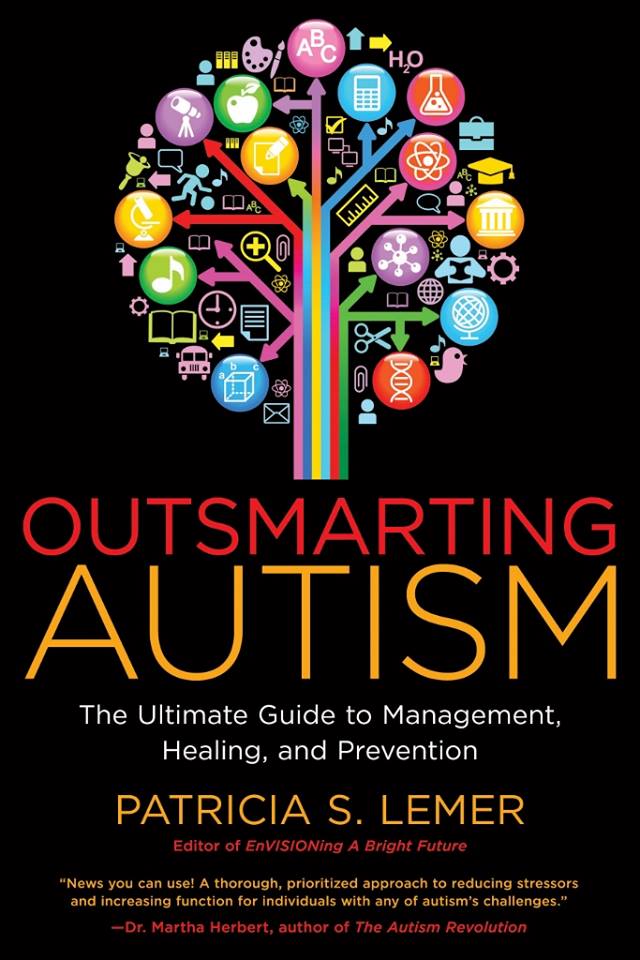 Whether you are new to the world of autism, are familiar with treatment options, or are a veteran who has "been there, done that," this book is for you! Discoveries about possible etiologies and promising therapies are emerging so quickly that you are sure to learn something new. Outsmarting Autism guides you step-by-step with practical information from a variety of fields that families, specialists, and educators can put to use immediately.

STEP 1: Take Away the Bad Stuff, and Add Back the Good Stuff
Clean up the environment • Eat, sleep, and drink smarter
Boost the immune system • Balance hormones • Detoxify

STEP 2: Correct Foundational Issues
Remove structural impediments • Integrate reflexes

STEP 3: Address Sensory Problems
Improve sensory processing • Develop vision

STEP 4: Focus on Communicating, Interacting, and Learning
Build language • Concentrate on social-emotional skills
Learn to read, write, and calculate • Use technology

STEP 5: Plan for the Future
Transition to independence • Prevent autism from conception
HOW TO WIN
1) Place an order at www.greenpasture.org, in the customer comments area (last page before submitting your order) please enter, "I would like to win "Outsmarting Autism - The Ultimate Guide to Management, Healing, and Prevention," by Patricia S. Lemer.
OR
Mail in your entry to Green Pasture Products PO Box 486 O'Neill, NE 68763. All mail in entries must be received before December 30th, 2014 to be eligable to win. Please include the following statement, "I would like to win "Outsmarting Autism - The Ultimate Guide to Management, Healing, and Prevention," by Patricia S. Lemer. Also please include you name and physical shipping address.

2) The drawing will begin December 19th and will end December 30th, 2014. We will randomly select one winner every other day. If there are remaining books after Decmeber 30th, 2014, we will draw from those who previously requested the book but did not win.
Weston A. Price Membership Drive
Finally, Green Pasture Products Affiliate Wholesale
New Affiliate Opportunity
Over the years we have been asked to offer an affiliate program wholesale arrangement but as a manufacturing company we cannot offer this type of sales program.
I was approached earlier this wk by one of our wholesale customers who can offer our products through an affiliate approach.
This is a wonderful partnership opportunity. Dr. Ron's Ultra Pure offers a range of nutritional products and natural cosmetic products plus the full range of Green Pasture Products.
To inquire on a affiliate wholesale application please contact Kevin at Dr. Ron's Ultra Pure 877-472-8701 drrons.com.
Win an Alaskan Adventure for Two
Green Pasture Products works with sustainable family farmers and fishermen to deliver high quality nutrient-dense products for you and your family's health.
We've noticed the effects of government overregulation concerning our access to quality foods, and so when the Weston A. Price Foundation helped to start the Farm-to-Consumer Legal Defense Fund (FTCLDF), we supported them right from the beginning with our food donations and by sponsoring this exciting annual
Alaska
Fishing Expedition raffle. This will be our 8th trip!
There are no dates set for this trip as we will work around the winner's schedule. We will fly the winner and guest to Anchorage (anywhere from the continental USA) where they will get to see two of our favorite places in
Alaska,
Homer and Seldovia, and then go on one full or two half-day fishing expedition(s). To top it off, Dave Wetzel, Green Pasture Product's co-owner, will invite the winner and guest out to eat one night at his favorite restaurant.
We hope you'll support the FTCLDF and purchase lots of
raffle
tickets for your chance to visit
Alaska
next summer:
www.bit.ly/alaska-raffle
2013 Annual Holiday Sale...Starts Now... We are closed Dec 24- Jan 1. Internet Sale only
2013 Annual Holiday Sale...Starts Now... We are closed Dec 24- Jan 1. This is an internet exclusive sale.
We are offering all of our new Blue Ice Infused 13.5 ounce (16 ounce jar) on sale. Regular Price is $35-38.00 range. Sales price is $22.00. Cinnamon, Carob Banana, Caramel, Non-Flavored.
This sale is good through January 1st only and must be entered on line through our web site exclusively. Offer is only good during the period that starts now through the taking down of the sale at the end of January 1st 2014. We are not open during this period and the sale prices can not be extended beyond January 1st.
This sale is also offered to all wholesale customers. Log into your wholesale account for details. This is a great time to try the new products.
Merry Christmas and Happy New Year
Dave